Every night when the dusk fades, I always like to walk alone under the street lamps to recall and think. Every night, the city is very lively, there are hawkers, people after get off work and old people walking. When we turned to leave, we were surrounded by only the house and interior decorations, and every time we turned on the light, the light reflected on our body made us feel deeply warm.
Why does light warm us? Let's take a look: decorative lighting LED light source products, explore its mysteries~
Shenzhen Yuliang Optoelectronics new product 4218 side-emitting white smd led (0.2W/0.5W), using well-known brand: Epistar (EPISTAR) chip package; the smd led are designed with a side-emitting structure, with a large light-emitting angle, and can be customized for various White light color temperature, color rendering requirements, product application fields are wide.
一、Side emitting
4218 side-emitting SMD LED, the light beam angle is 120°, the effect is good, the light spot is uniform without no dark area.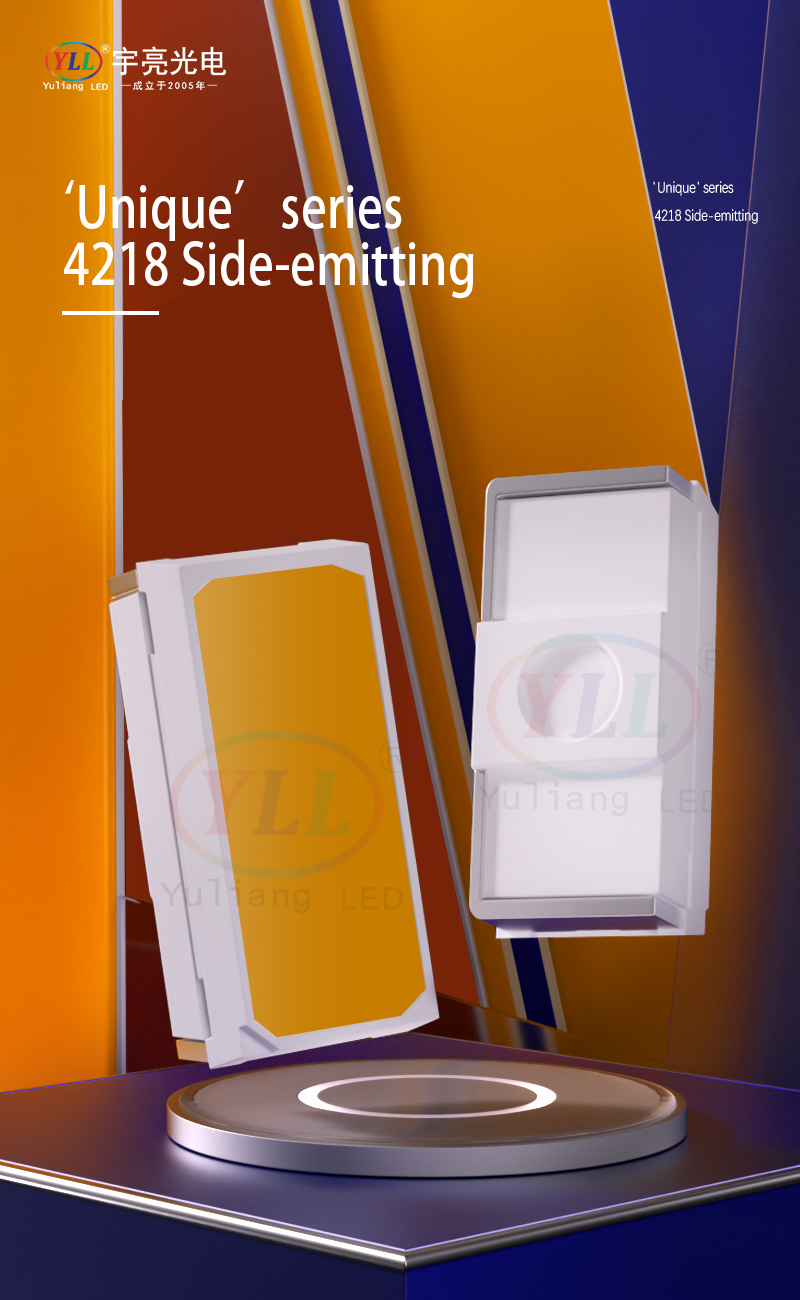 二、higher power , high brightness
Compared with the same type of 3014 side-mounted smd led, the power and brightness both is higher, the conventional current is 60mA, and it can reach 150mA in the dynamic lighting state.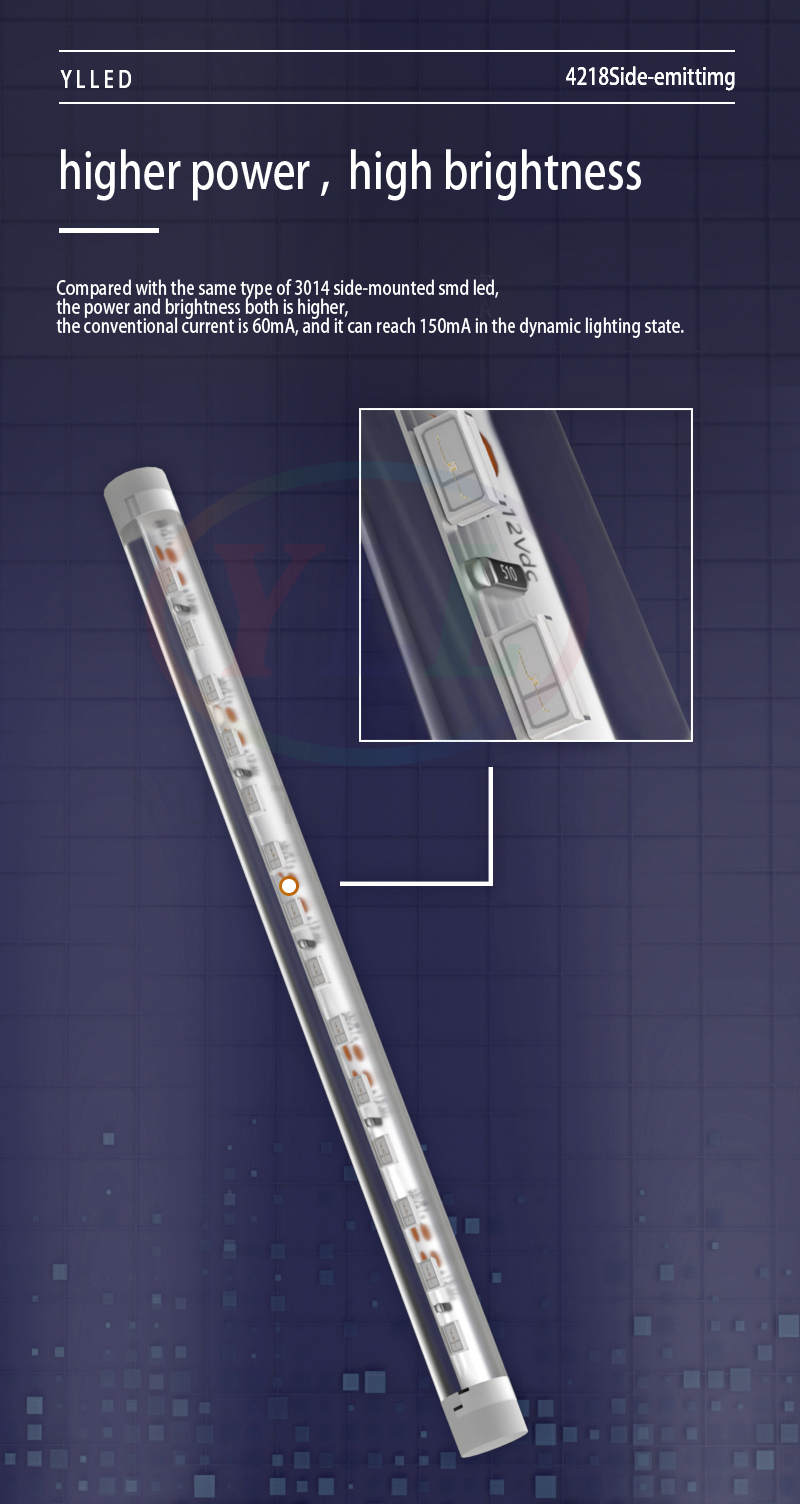 三、Bigger size and thick stent
The led is large in size, good in linearity, thick bracket design, bending resistance and strong impact resistance.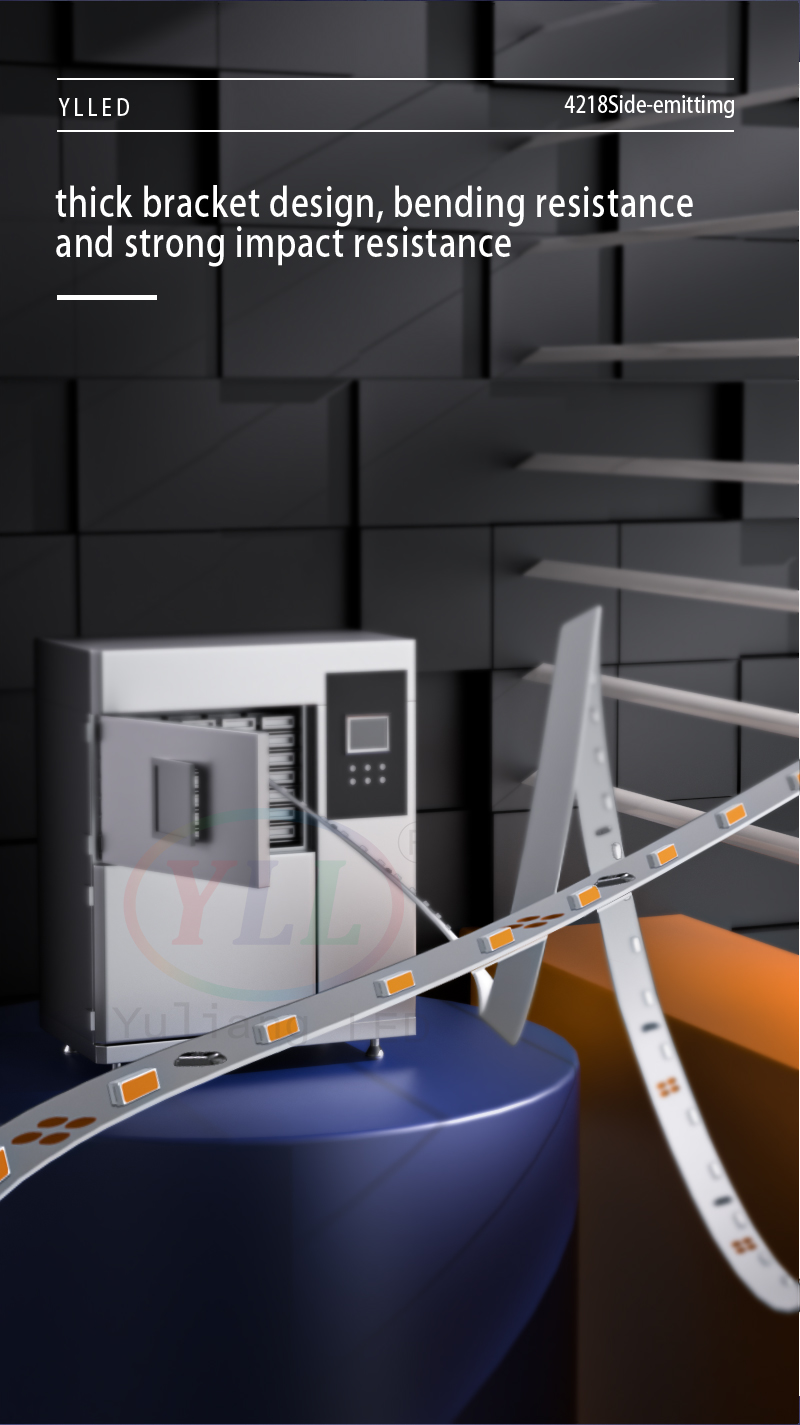 四、Standardized color temperature, multi-color temperature customization
The conventional white light color refers to the EU ERP standard, and the color tolerance less than SDCM5;

4218 side-emitting chip smd led can be customized for various white light color temperature, color rendering and other special requirements.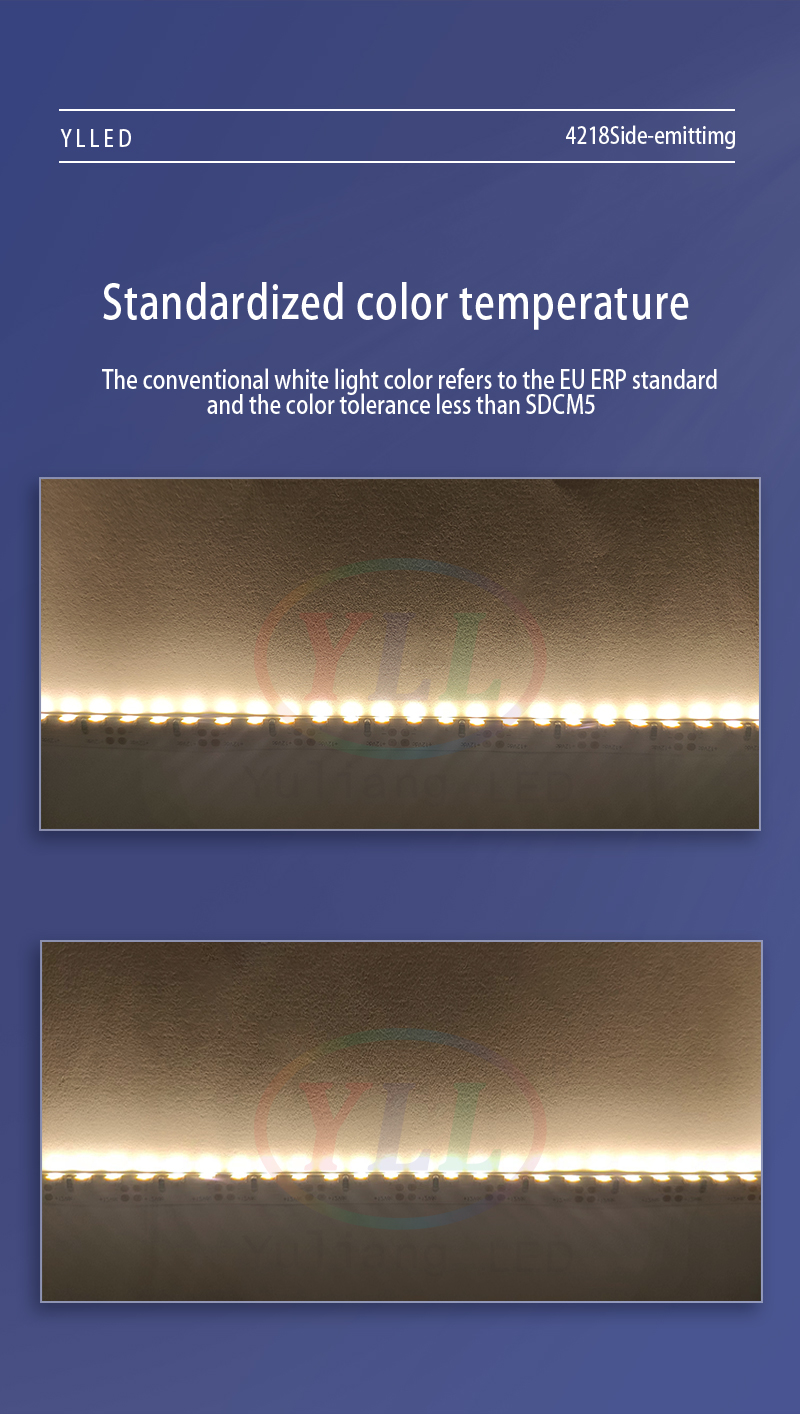 ​​

一、Branded chips
4218 side-emitting smd led, using the industry famous brand: EPISTAR chip package, the led have stable performance, long service life and good luminous effect.
二、99.99%pure gold wire
99.99%pure gold wire bonding, the gold wire has sufficient tensile strength and bonding strength, high electrical conductivity, corrosion resistance, good toughness and good chemical stability.
三、Copper lead fream
Refined coating, good reflectivity, good thermal conductivity and good heat dissipation.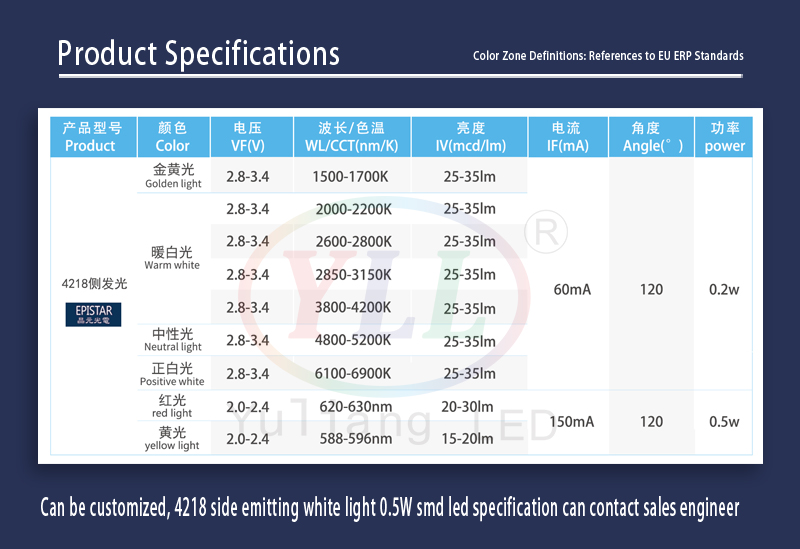 ​

Neon flux lights, smart lamps, interior decoration, etc.
Excellent brand in LED packaging market segment

Using well-known brands: CREE, EPISTAR chip package 5050 smd led, 3528 smd led, 6065 rgbw 5 in 1 smd led, 2835 smd led, 3014 smd led and other chip led and Piranha leds. Products can be used in: outdoor pixel dot, automotive LED light , decorative LED light, 3C indicator lights and traffic lights, etc.