With the development of The Times and the increasing progress of science and technology, people's awareness of science and technology has become increasingly rich.
Modern people have higher requirements for scientific and technological products, especially the safety of products.
In particular, we have developed a new type of chip led, the GY series 3433.
It meets the requirements of automobile LED light source for safety, and has a higher brightness, more concentrated light and more stability than other products in the market.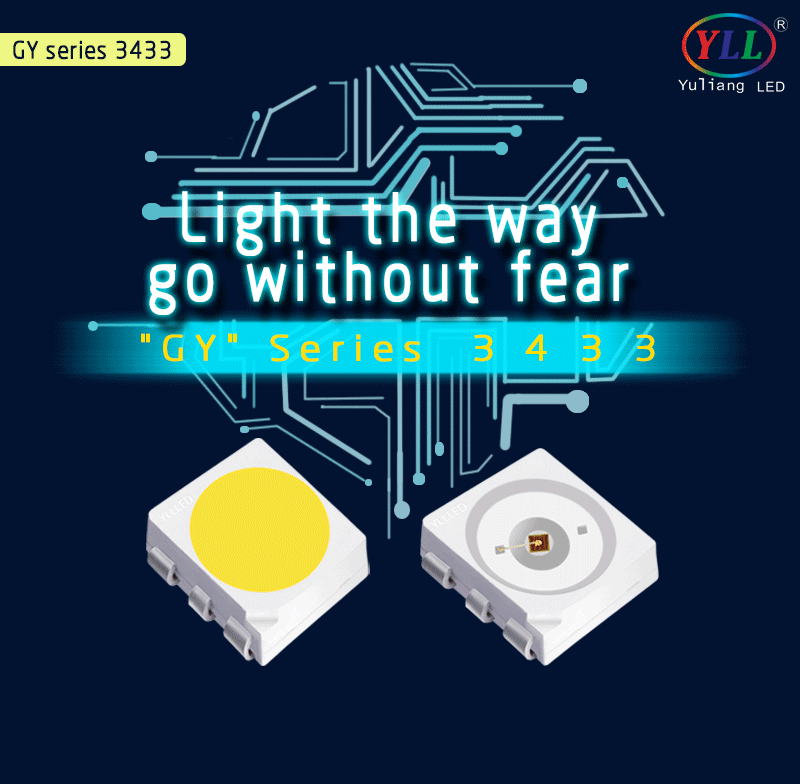 Product feature.
High quality chip brand
Yuliang is a light source enterprise with 13 years of rich experience, in which the development of automobile lighting has been more than twelve years, the industry evaluation is higher.
The main chip from the international major manufacturers (Epistar, CREE, OSRAM), quality trustworthy!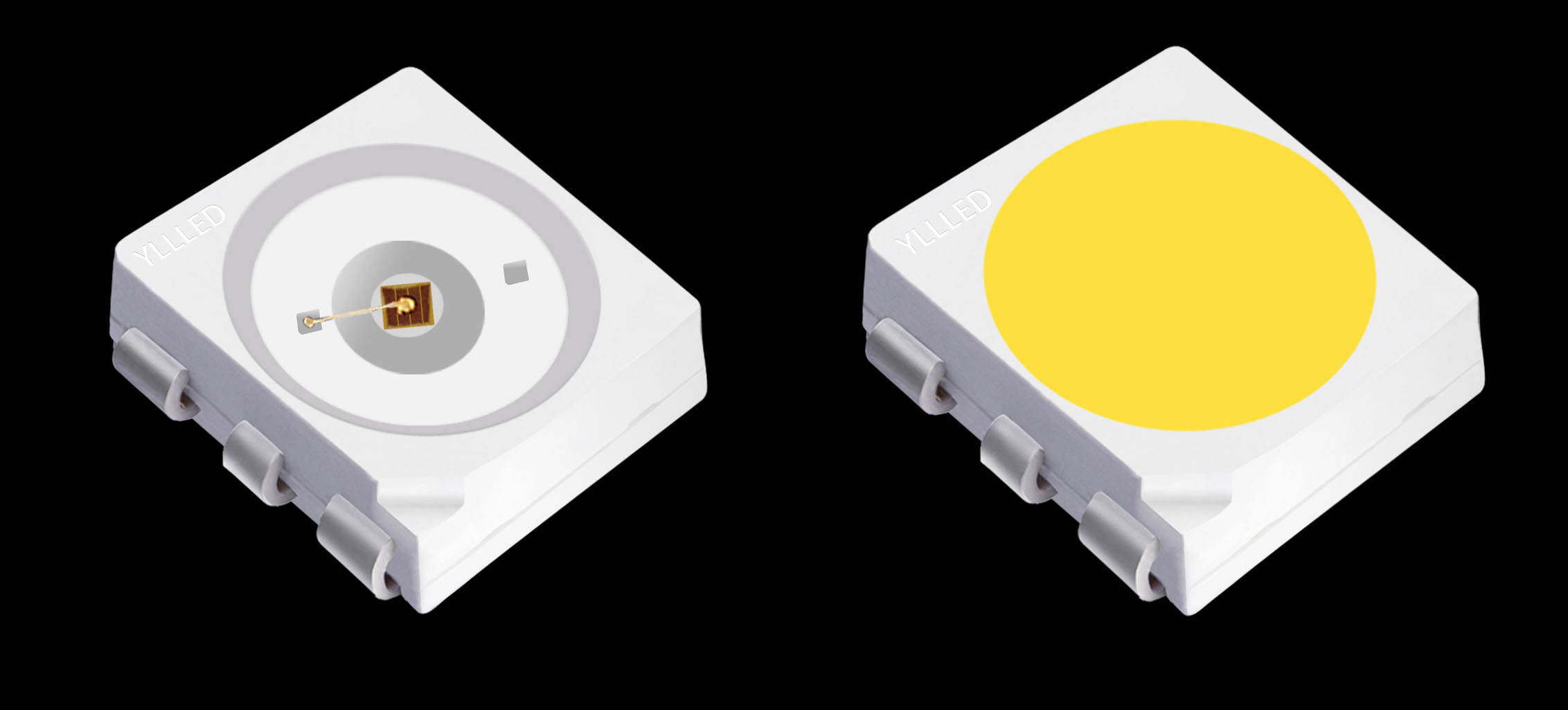 More secure
Yuliang has been working on the CHIP LED technology of car regulation level for 13 years, and has a number of patent technologies.Passed the reliability requirement test of car regulation level (quality inspection certificate can be provided), it is more safe and reliable!
Stability
multiple experimental data of yuliang research and development center shows high stability is more conducive to traffic safety.
High Brightness
0.5W Medium Power,High brightness;Using osram and Taiwan chip
Photoelectric conversion efficiency can be up to 88% above!
Applications
Stoplight
Concentrated light,high brightness,strong alarm function
Turn light
It's safer to light up the iconic headlights
Daytime running light
Even when you're out in bad weather during the day, it can serve as a reminder
License Plate Lamp
Light intensity, whether the truck or car license plate shows more clearly!
Product parameters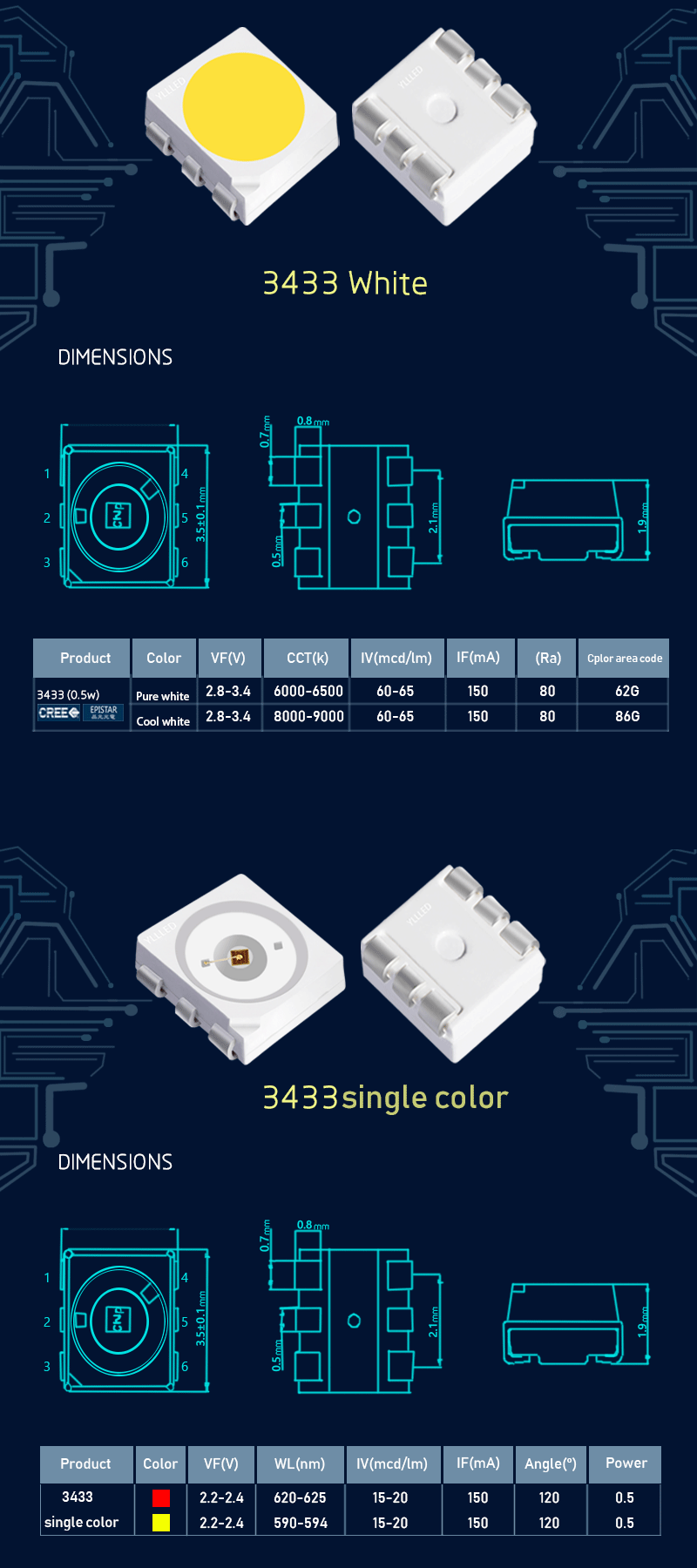 Yuliang is a company integrating r&d, production and sales, with 13 years of rich experience.
The company owns more than 30 invention patents, and the products are produced according to the American energy star IES lm-80 standard. The main chip is from the international large factory (Epistar, CREE, OSRAM), focusing on outdoor lighting, automobile lighting and advertising logo light source development.
Yuliang will continue to promote the development and innovation of LED light source products and make continuous efforts for the development of LED light source industry.
Yuliang - focus on small& medium power chip led packaging
It has several automatic LED packaging production lines, mainly including Epistar chip, CREE chip packaging 3014 side emitting chip led, 3528 convex head chip led, 3535 waterproof laminated chip led, 5050 waterproof chip led, 5050 waterproof chip led, 5050RGBW chip led, 5054 chip led, 3528 convex head chip led,super flux piranha leds and other specifications.
Contact us:
Shenzhen Yuliang Optoelectronic Technology Co. LTD
Telephone: + 86-0755-23170723
Foreign trade line: +86-0755-23170723
Address: building A1, shenzhen low-carbon technology demonstration park, guiyue road, zhangge village, guanlan town, shenzhen city
Website: www.yuliangled.com