In daily life, the neon lights and light strips we are familiar with are applied to scene and outdoor lighting,
and are used in various high-rise buildings, gardens, shops, bus stations, tourist attractions and other places.
In the outdoor use, the neon lights and lamp strips bring people a pleasant visual feast, but in the practical application,
we will also find some problems, such as: easy vulcanization, easy to be exposed to moisture, dead lights, fast lighting
decay, high energy consumption and dark areas of luminescence, which will directly affect the later use effect.

Nowadays, with the rapid development of LED packaging technology, the brightness of the lamp bead, color, quality and safety
performance are improved a lot, so the article waterproof LED lights, LED line lights, LED neon light, outdoor lamps and
lanterns in application have more imagination space, today we are going to introduce a good outlook as well as strong chip led.
The Anti-sulfide series 2735 is a star product of yuliang. With simple and exquisite appearance, it plays a great role in many
application occasions such as outdoor lighting. It provides excellent ability of curing, high stability and high cost performance.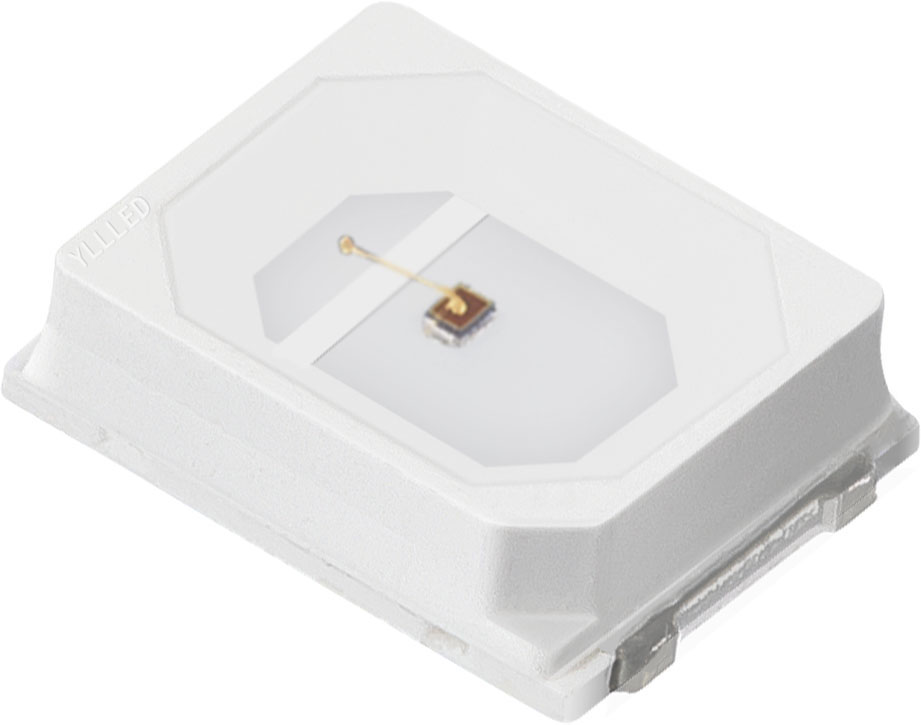 Usually, designers must consider the influence of environmental complexity on outdoor LED lighting fixtures: Rain, dust, chemical
gas, temperature.And the chips and packaging technology used by manufacturers will have an impact on outdoor LED light sources.
Therefore, the eye - pleasing and durable advertising logo light source must start from small, from the details!
Considering the neon lights and other advertising logo light sources are generally placed in the outdoor (greatly affected
by the outside);And understand the manufacturer in the production, assembly process specially designed with non-cracking materials.
Therefore, 2735 chip led is easier for the manufacturer to fill the glue and squeeze the plastic.
Yuliang "anti-vulcanization" series 2735 chip led is suitable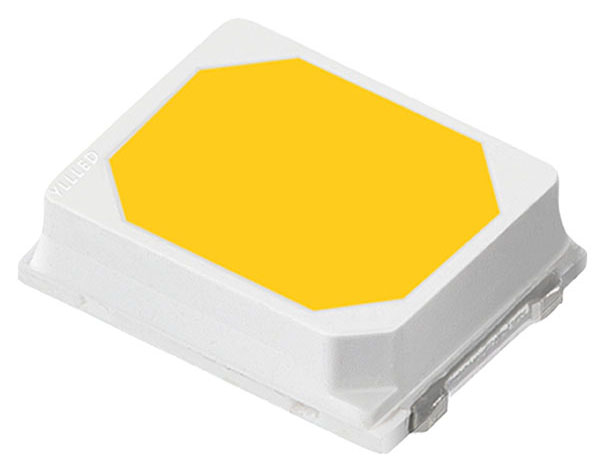 27mm*35mm compact in size and easy to operate, with a wide range of color choices.
Good color consistency, high brightness, low attenuation, medium power saving resources and have better luminous effect.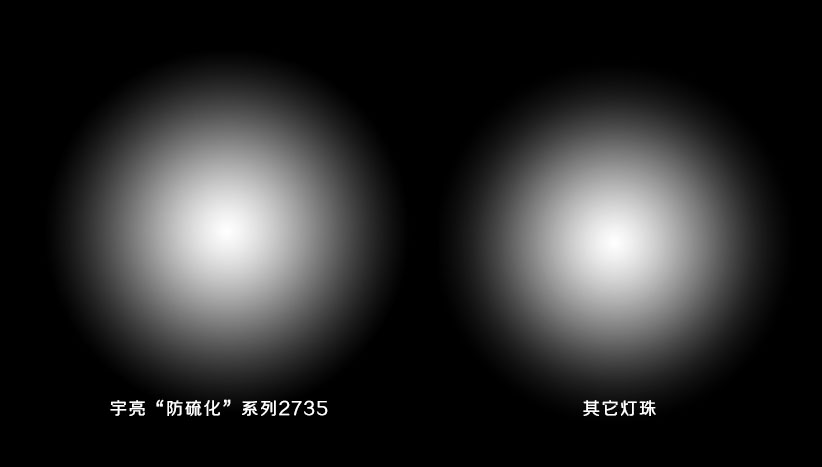 As is known to all, the lifespan of chip led is very important, especially in outdoor lighting aspect,
requiring both good performance of light efficiency and lifespan! Therefore, yuliang conducted the life test for the
anti-vulcanization series 2735, and passed the American energy star lm-80 certification!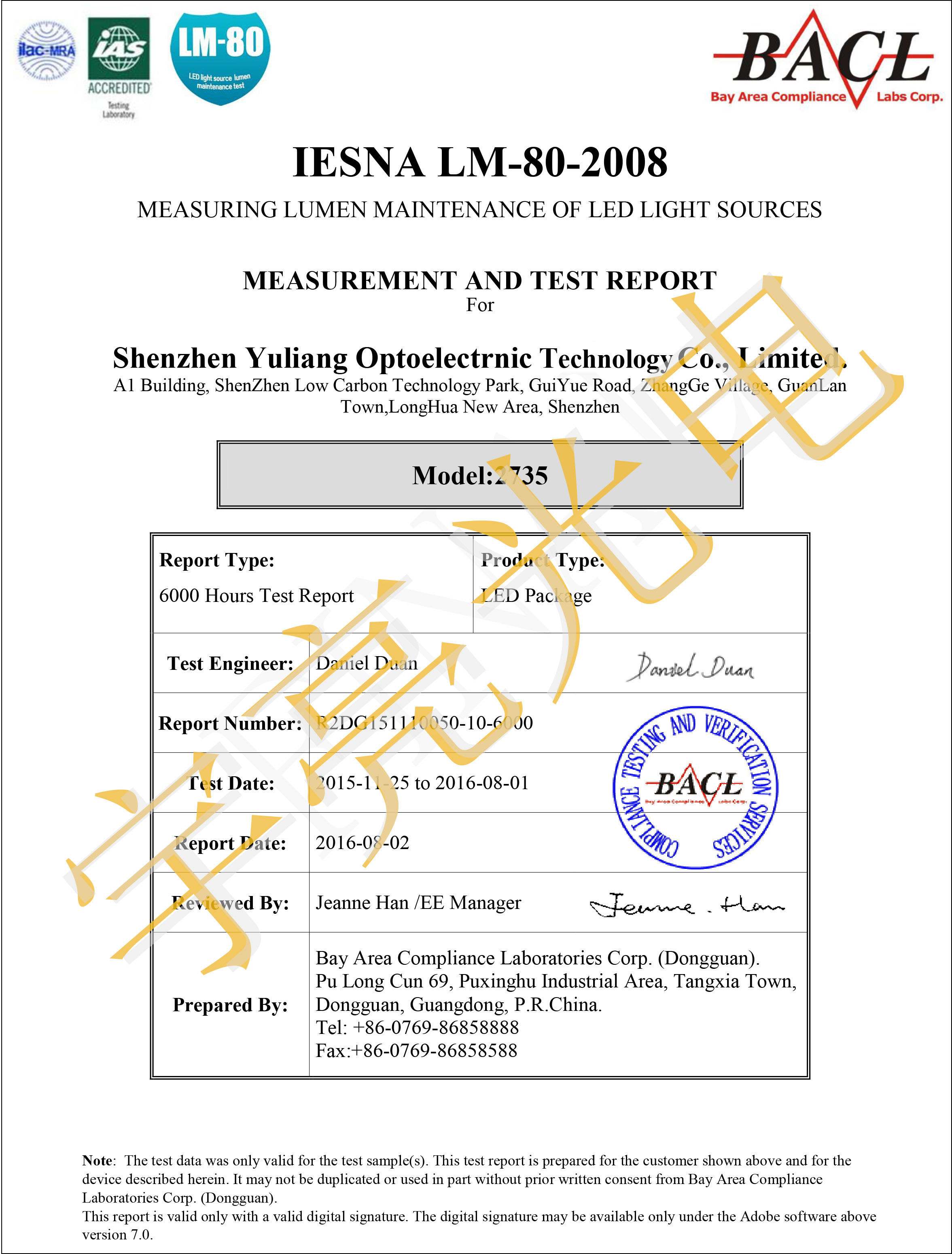 As the saying goes, LED chip is the heart of LED lamp bead!
It is conceivable that the quality of the chip do big effect on the chip led.
Through a variety of screening, yuliang chose internationally renowned chip makers, CREE from USA and EPISTAR from Taiwan.
CREE is a leading manufacturer and industry leader in LED epitaxy, chip, compound semiconductor materials, power devices and rf.
And Taiwan EPISTAR is a world-class LED supplier, its chip quality renowned!
This fundamentally guarantees the quality of chip leds of yuliang!

In general, the anti-vulcanization series 2735 is simple and exquisite in appearance, and the quality is guaranteed by Epistar
and CREE chip.Excellent anti - vulcanization, high stability, high cost performance, and not easy to crack;
Easy to operate filling glue, rich and consistent color, high brightness, low lighting decay,
long lifespan and passed international certifications, medium power saving resources and better luminous effect,
is a well-deserved choice for outdoor lighting manufacturers!
Yuliang - focus on small& medium power chip led packaging
It has several automatic LED packaging production lines, mainly including Epistar chip,
CREE chip packaging 3014 side emitting chip led, 3528 convex head chip led, 3535 waterproof
laminated chip led, 5050 waterproof chip led, 5050 waterproof chip led, 5050RGBW chip led,
5054 chip led, 3528 convex head chip led,super flux piranha leds and other specifications.
Contact us:
Shenzhen Yuliang Optoelectronic Technology Co. LTD
VIP hotline: 13530514980
Telephone: + 86-0755-23170723
Purchasing line: +86-0755-23170723
Foreign trade line: +86-0755-23170723
Address: building A1, shenzhen low-carbon technology demonstration park, guiyue road,
zhangge village, guanlan town, shenzhen city
Website: www.yuliangled.com