1, products pictures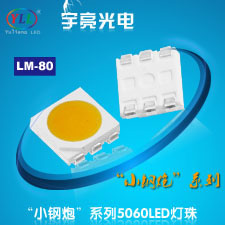 2, product parameters
5060 White Light Parameters
CCT
IV
VF
IF
(SDCM)
BIN CODE
1500-1700K
20-22Lm
2.8-3.4V
60mA
/
15AA
2000-2200K
20-22Lm
2.8-3.4V
60mA
/
20AA
3000K (2958±87K)
23-25Lm
2.8-3.4V
60mA
<5
29G
4000K (4123±137K)
23-25Lm
2.8-3.4V
60mA
<5
41G
6000K (6275±255K)
23-25Lm
2.8-3.4V
60mA
<5
62G
3, product features:

"Small steel cuo" series 5060 lamp beads are all packaged in Taiwan wafer chips. The products have passed ROHS and IES LM-80 testing and certification. The color temperature standard is uniformly produced according to the American Energy Star LM-80. All color temperatures include RGB lamp beads. The BIN has long-term stable supply.

4, the core advantages:

"Small steel cannon" series 5060 lamp beads are produced according to the outdoor lighting lamp bead grade, pass the rigorous test of low temperature -40 degrees Celsius, harsh test of +100 degrees Celsius, high strength vulcanization test, high and low temperature hot and cold impact test, constant temperature and humidity test, At room temperature lighting test, outdoor UV test and other severe tests, product production in strict accordance with the ISO9001:2008 quality management system production, Yu-liang photoelectric insist on customer confidence, customer satisfaction products.

5,使用案例

For outdoor lighting products For outdoor lighting products For outdoor landscape lighting products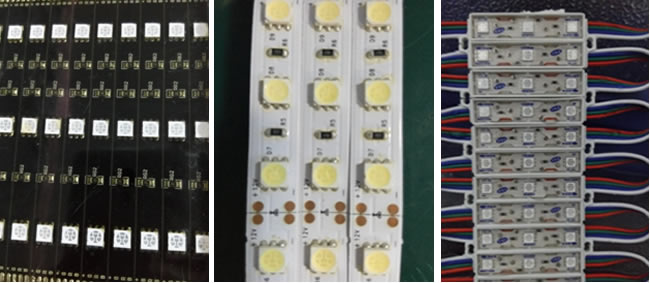 Household outdoor waterproof products for decorative lighting products for outdoor advertising identification products
6,我们的优势