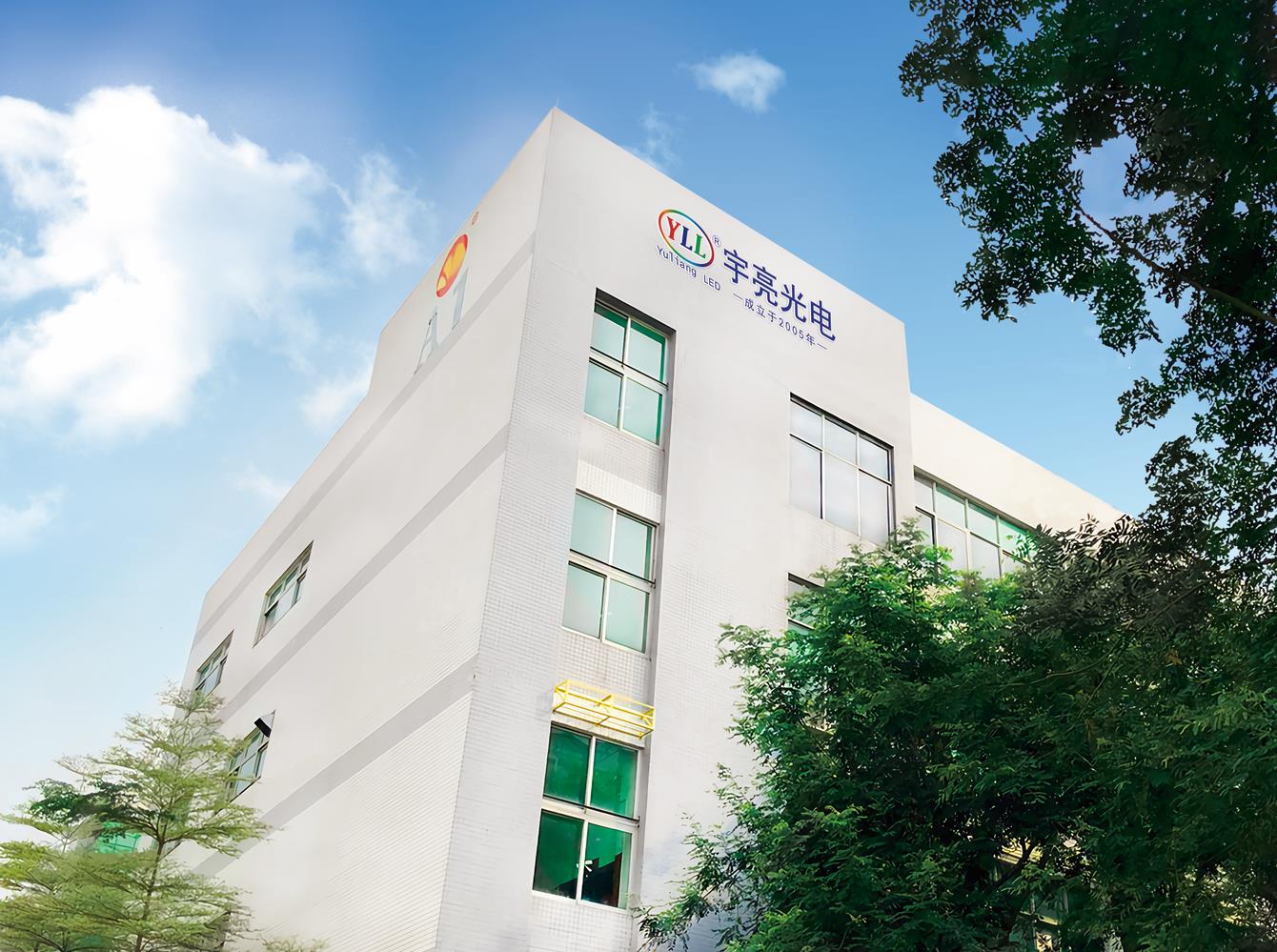 Shenzhen Yuliang Optoelectric Technology Co., Ltd. was established in 2005,is a national high-tech enterprise. The factory is mainly engaged in R&D, production and sales of ultra-high brightness red, yellow, orange, blue, green, purple, pink, white, warm white, golden light, RGB, RGBW, etc. Full range of single-core piranha LED, multi-core food Mermaid LED, medium power 0.5W piranha LED, and SMD LED series 3014 side view, 3014, 3528, 2735, 5730, 3535,5050 SMD LED lamp beads, widely used in Automotive lighting, outdoor LED lighting, indoor lighting, Commercial lighting fixtures, LED advertising identifies light sources.
  The factory has the world's leading automatic LED packaging production line, more than 30 engineering and technical personnel and senior management personnel with more than ten years experience in LED industry packaging, modern LED packaging workshop area of over than 6,000 square meters, with the company's quality policy"scientific management, excellence, customer trust" , we have continuously developed and launched LED products that meet the needs of our customers.
  The company's spirit of "sincere service, innovative design, meet customer needs" for the purpose of the company's business, the company successfully passed the ISO9001:2008 quality management system certification, SGS,SDS,and the national high-tech enterprises identified and received honorary certificates, the product has passed EN62471 product standard test, 5050 3014 side emitting lamp beads ,2735 and other products have passed the United States Energy Star LM-80 testing and certification, and obtained more than 30 invention patents and utility model patents, the company strictly in accordance with ISO9001-2008 quality management system operation, a good use of ERP management The system wins customer trust and creates value for customers with the business philosophy of "the same quality, lowest price, same price, best quality".
  Yuliang Optoelectronics has always adhered to the "corporate business domain, symbiotic" as the core values of the company's efforts to develop the company into a modern technology-based LED companies, the company fully absorb the advanced technology of Europe, the United States, Japan and Taiwan's leading LED companies and The innovative management model maintains long-term cooperation with internationally renowned companies such as Epistar, CREE, and OSRAM, striving to create the concept of "Creating natural light" as the core brand value, and making contributions to the human lighting industry.